Get snacking with McDelivery! Save up to 40% on your orders when you order McDelivery from 3pm-6pm everyday! From 8 delicious value meals to choose from, your tummy and wallet will surely be happy!
😱The Best 7 Tips to Snag the Greatest Savings in the LAZADA Biggest Mid-Year Sale!! 💥必看7大最佳秘诀,让你在LAZADA促销中获得最大节省!<< 请点击这里 >>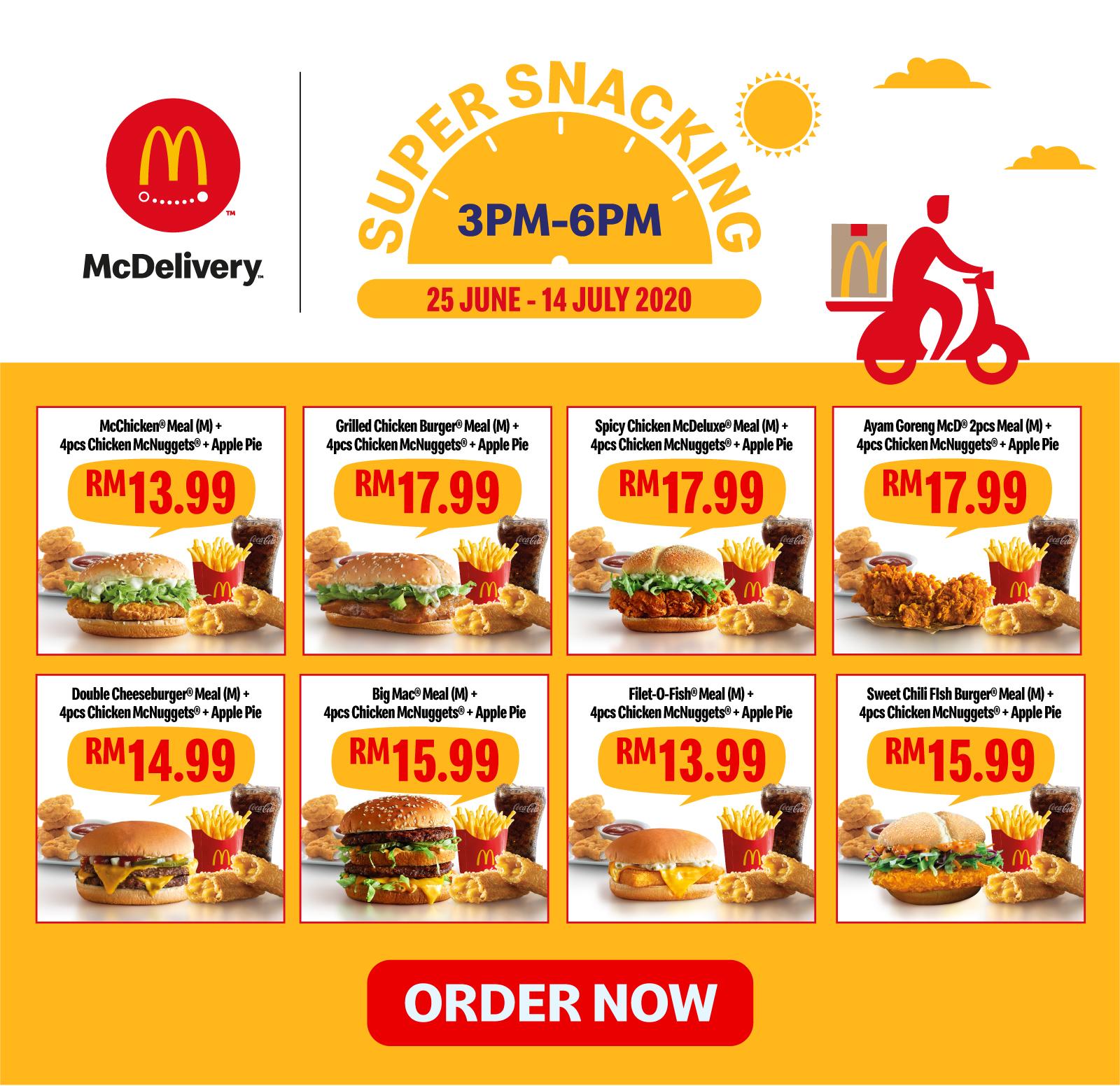 Don't let your late night cravings get to you! Treat your hungry tummy to McDelivery's Supper Savers and enjoy up to 50% off! Simply order McDelivery from 9pm to 12am to enjoy this delicious deal tonight!
😱The Best 7 Tips to Snag the Greatest Savings in the LAZADA Biggest Mid-Year Sale!! 💥必看7大最佳秘诀,让你在LAZADA促销中获得最大节省!<< 请点击这里 >>